Qualtrics Training
Advance your XM program and your career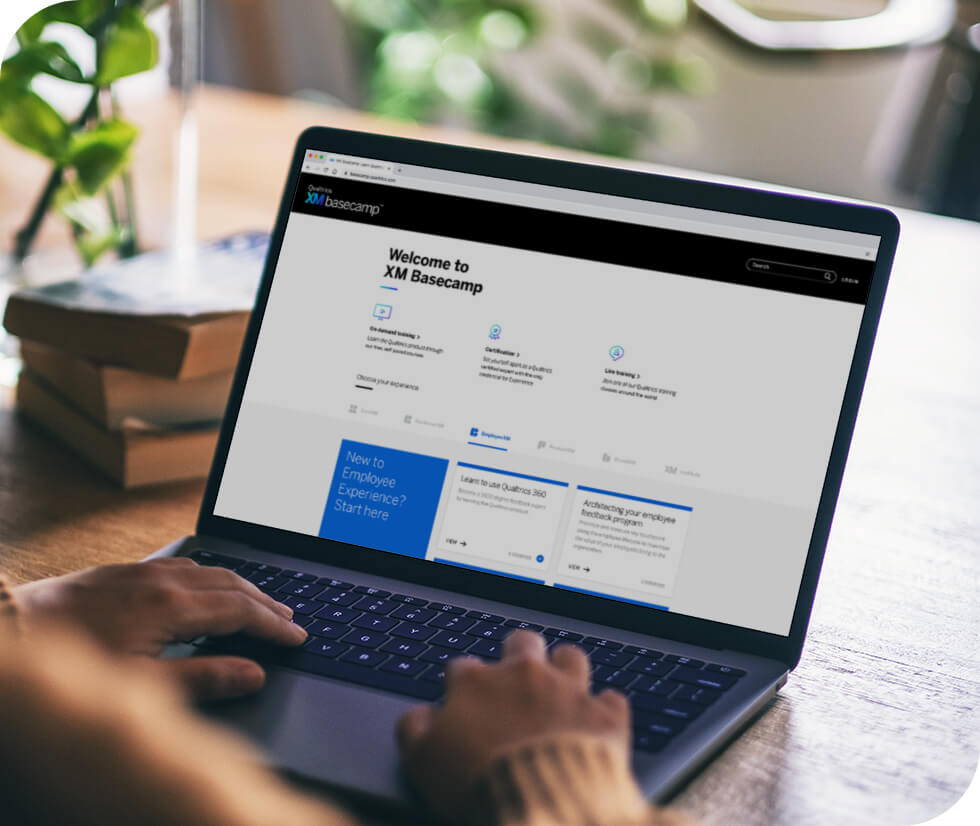 XM Basecamp
On-demand digital
training to master the
Qualtrics platform
and XM methodology
XM Basecamp is your hub for free, self-paced, and interactive training content. Our expert-led courses cover Qualtrics technology and experience management methodology. Unlock new ways to grow your XM program through the latest Qualtrics features.
Start Learning
Qualtrics Discover University
Drive your solutions forward with XM Discover and Qualtrics Connect on-demand training
Qualtrics Discover University offers all the on-demand digital training and live online sessions you need to be successful with XM Discover and Qualtrics Connect solutions. Log into Qualtrics Discover University to review the curriculum and course details.
Learn to use XM Discover and Qualtrics Connect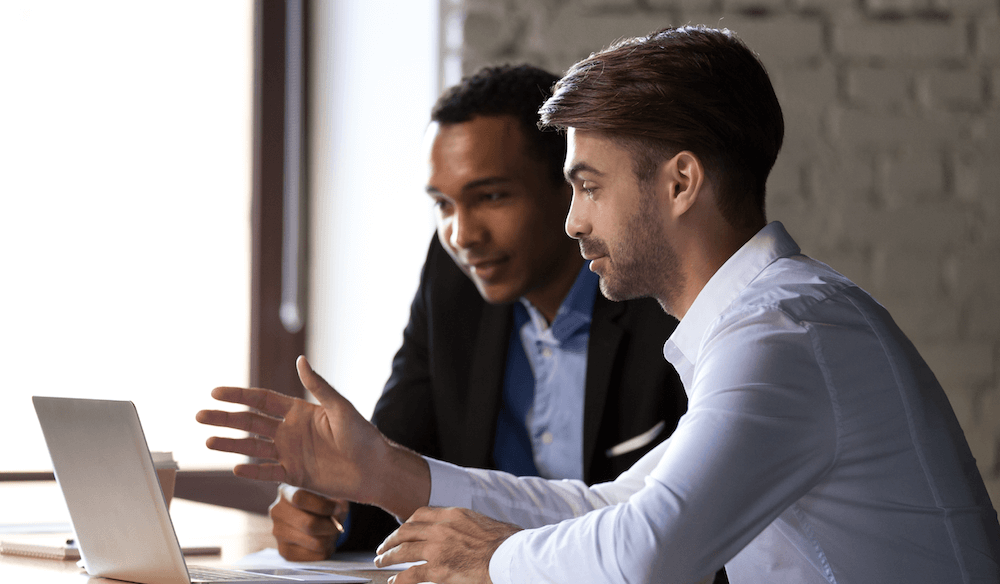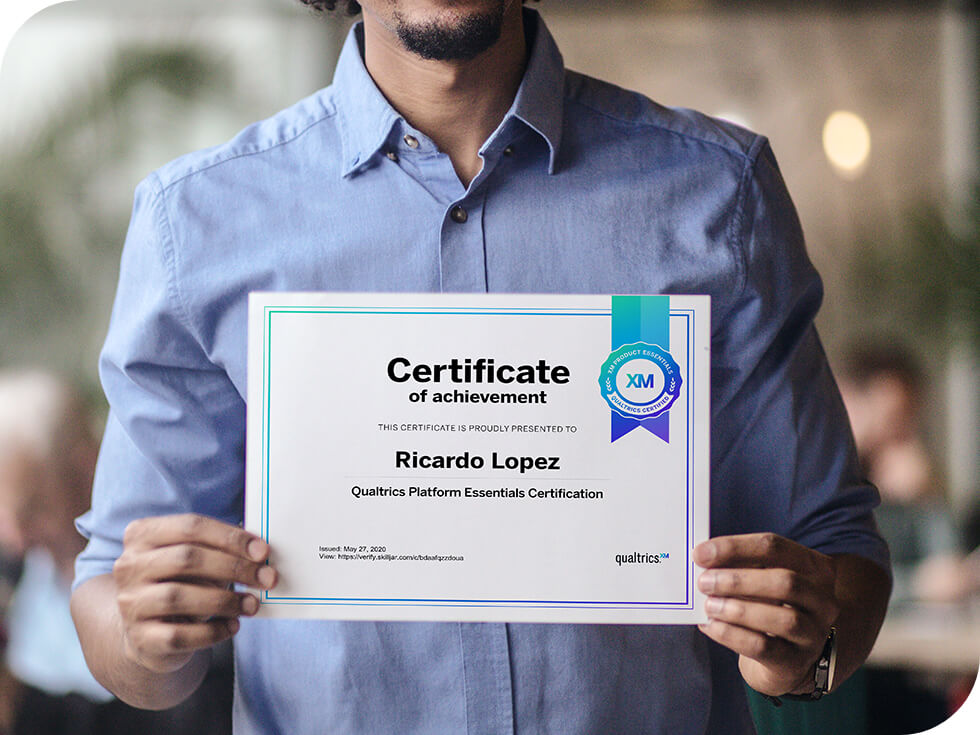 Qualtrics Certification
Validate your expertise
as a certified Qualtrics
professional
Demonstrate you have what it takes to transform experiences. Set yourself apart as a Qualtrics expert with sharable, industry-recognized certifications. Lift your team with the expertise they need to become an XM center of excellence.
Get Certified Today
QUALTRICS LIVE TRAINING
Fast track your XM program with live, instructor-led training
Our Accredited Training Partners around the world can help your teams get more from Qualtrics to uplevel and fast track your XM program. With virtual and face-to-face options, we've got a dedicated program to fit your needs.
Sign Up Now