Qualtrics for Digital
Deliver breakthrough digital experiences
Bring all your digital channels together in a single view of the end-to-end experience. You'll have insights into the actions you need to take whether it's on your apps, your website or any other digital channel to delight your customers on every visit.
With page-level feedback, abandonment surveys, overall site experience research, and post-transaction surveys, we'll help you break down barriers to conversion and act on insights to improve the outcomes that matter most.
Outcomes we deliver
Drive greater conversions
Improve customer satisfaction
Reduce abandonment
Deliver targeted promotions and content
Digital insights that lead to greater conversions
---
Understand the end-to-end experience across all your digital channels and see the actions to take, in the moments that matter most, to have the biggest impact on customer loyalty, spend and satisfaction.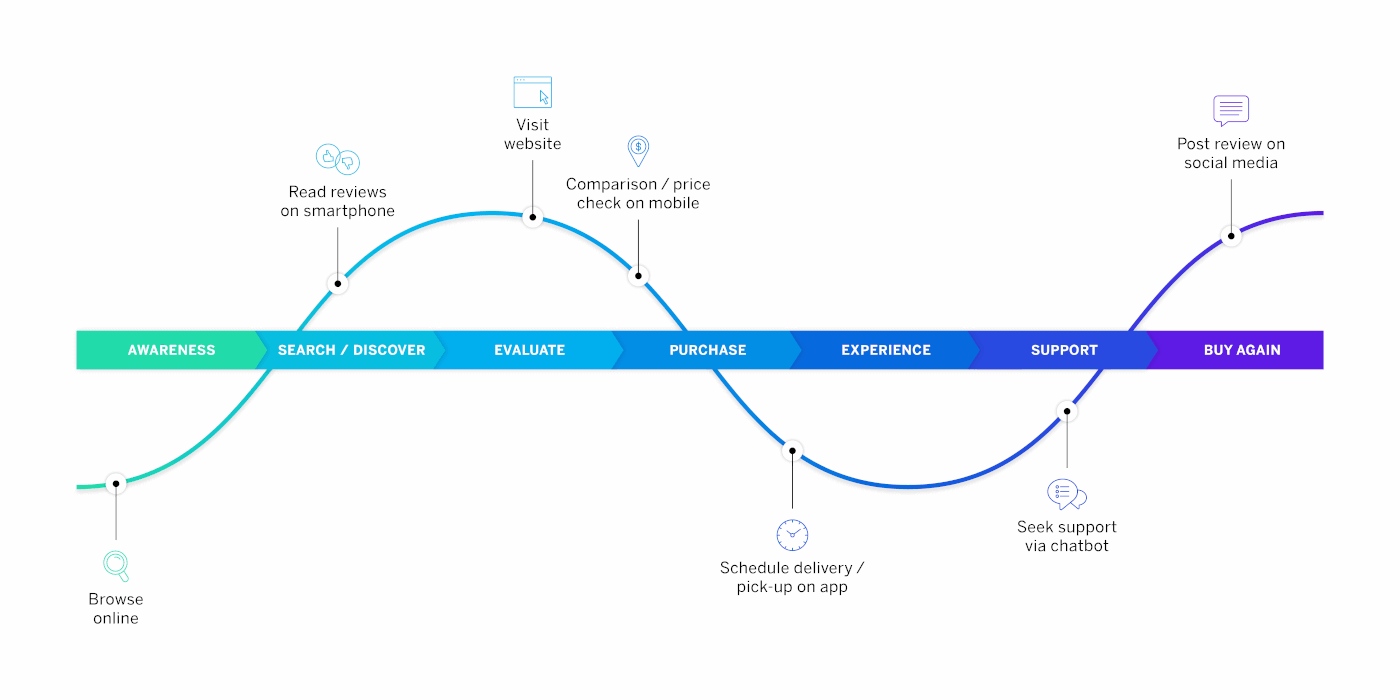 Every Customer, Every Channel
From websites to mobile apps, voice-activated devices and chat services, gather feedback and insights through natural conversations at every touchpoint.
Predict Customer behavior
Seamlessly combine experience and operational data from digital and offline channels in one place and get the insights needed to predict customer behavior and drive the actions with the biggest impact
Take Action at Scale
Automatically route customer feedback to the right team, and trigger actions and next steps. So wherever your customers go, you can find opportunities to optimise their experience.
END-TO-END DIGITAL EXPERIENCE MADE SIMPLE
DESIGN RESPONSIVE INTERCEPTS
Design, build and deploy branded intercepts at every touchpoint with responsive creatives in our drag and drop studio – no coding experience required.
CAPTURE PAGE-LEVEL FEEDBACK
Allow site visitors and customers to tell you exactly what content is lacking from each page and rank which pages require the most urgent attention. Reduce support calls and encourage enrollment by answering customers online.
Website feedback
REDUCE ABANDONMENT
Understand why potential customers abandon specific funnels by engaging them on exit intent. Understand what drives these actions to improve outcomes and drive incremental business.
ENCOURAGE AUTHENTIC REVIEWS
Prompt customers to share their feedback on social sites like Google Reviews and Yelp, or in the app store.
ONLINE REPUTATION MANAGEMENT
CAPTURE CONTACT DETAILS
Target the perfect time for site visitors to provide contact details, and automate internal communications. Ensure you capture every lead that is ready for contact.
MEASURE AD EFFECTIVENESS
Use robust targeting technology to measure ad effectiveness and capture demographic details of your site visitors. Use that data to improve positioning to advertisers.
Ad Testing Tool
WEBSITE HELP AND ENGAGEMENT
Track website behavior and offer to help when engagement stalls. Redirect them to an associate, a page, or additional information before they bounce.
POST-TRANSACTION RESEARCH
Intercept site visitors when they complete a form, application, or key process on your site. Understand if you made the process easy, and gauge their perception of your brand following the transaction.
Transactional NPS XM Solution
DELIVER TARGETED CONTENT
Deliver targeted ads, promotions, and invitations on your digital sites, all without a support call to your web team or vendor. Know your customer with customised visitor profiles. Build your segments by marrying your analytics data to visitor and customer intention feedback.
CONDUCT USABILITY TESTING
Enable random or conditional targeting to understand how different segments respond to experiences. Invite respondents to participate in panels, then capture feedback after they navigate your site.
MOBILE/IN-APP RESEARCH
Ensure that each mobile experience is consistent with your overall brand experience. Utilise sophisticated targeting and dynamic intercepts to engage with mobile visitors and understand their digital experience.
Target with precision
---
Target your outreach to ensure you reach the right people at the right time. With over 20 behavioral and location-based criteria and seamless integration with digital platforms like Adobe and Google, you can easily deliver more personalised experiences.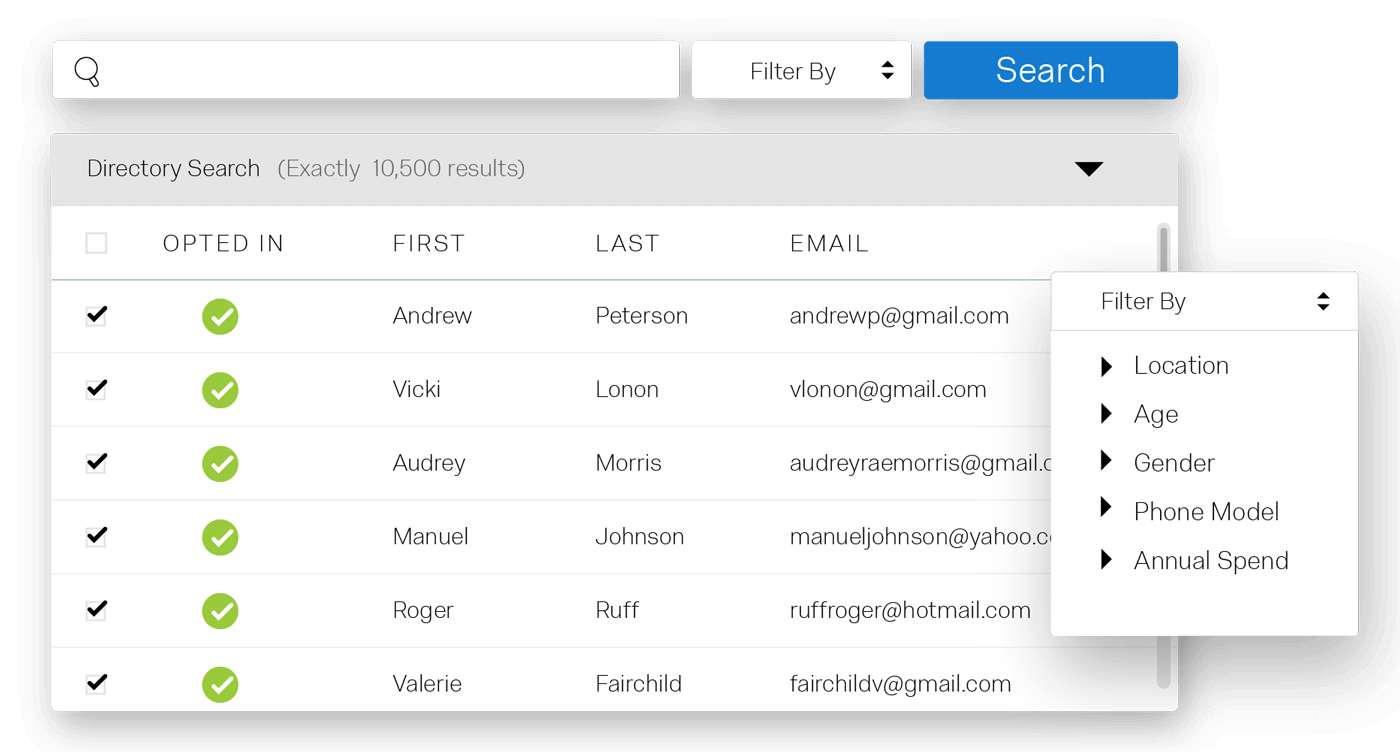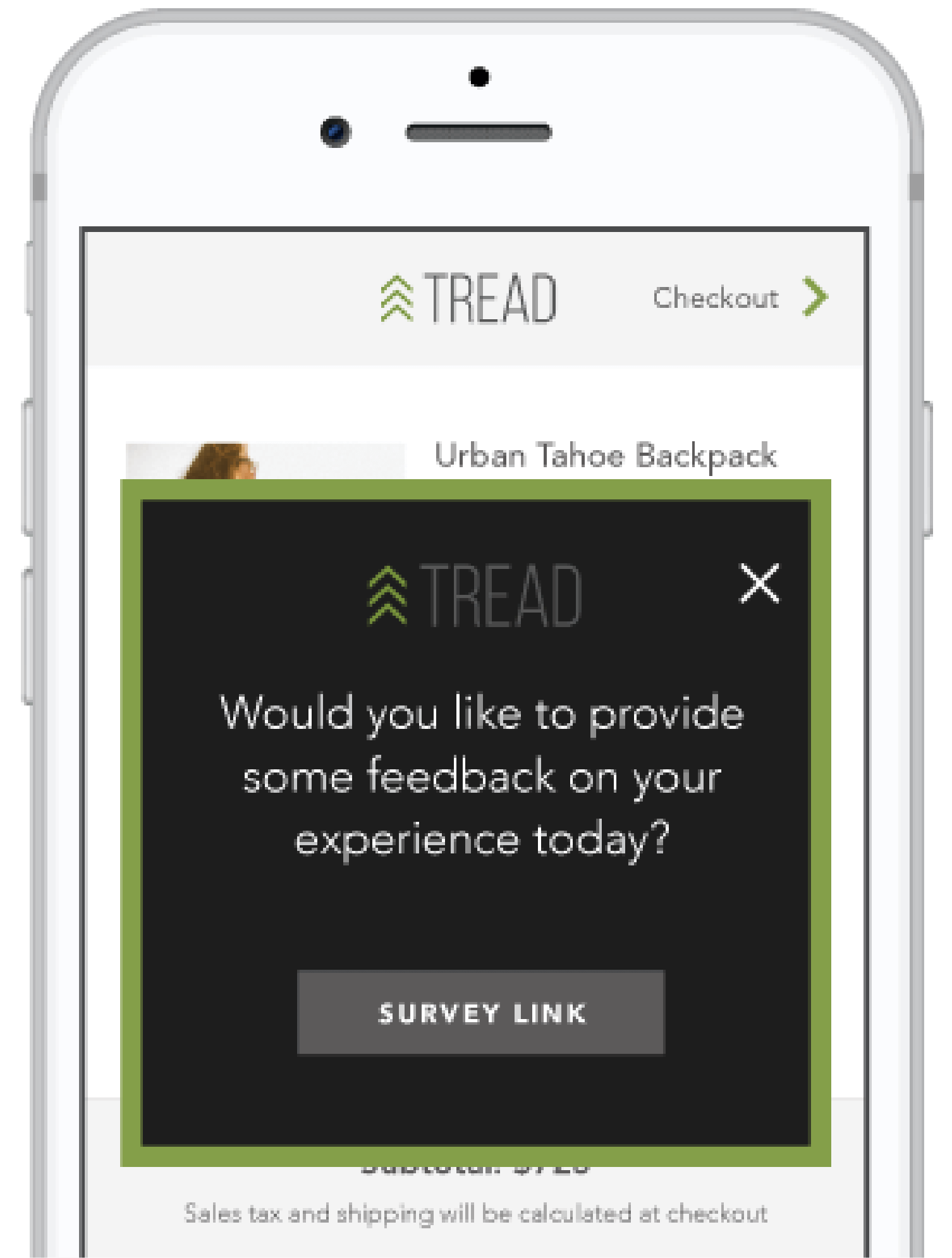 Deliver a connected brand experience
---
Build web and in-app experiences using a self-serve design studio that gives complete control over the customer experience. With fully responsive creatives and an intuitive drag-and-drop interface, you only need to create and deploy them once to extend the experience across every device. And, managing publishing permissions is as easy as checking a few boxes.
Eliminate siloed data
---
Access breakthrough insights through intuitive role-based dashboards and automatically see the actions that will have the biggest impact on the customer experience. With iQ, our powerful, predictive intelligence engine, you'll be able to connect the dots across every customer journey to surface deep insights, make predictions about customer behavior and focus your improvements on the actions with the biggest impact.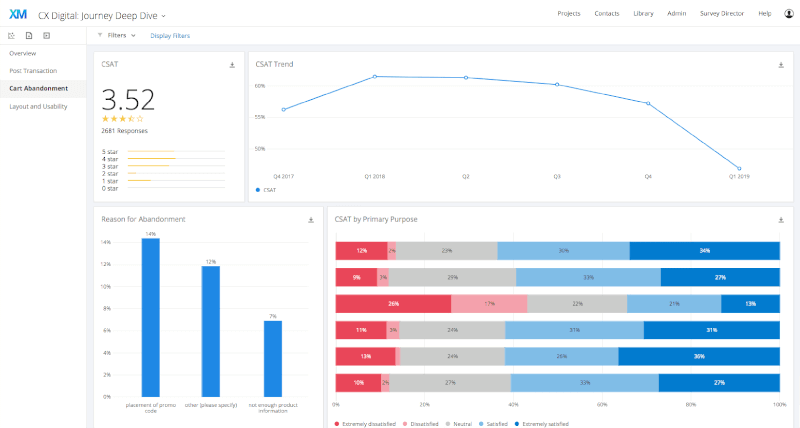 "We are committed to turning customer feedback into real insights for the company and real benefits for the customer—we couldn't do that without an innovative, end-to-end solution like Qualtrics."
When we re‐launched the site in 2013, Qualtrics was the tool we used to collect consumer feedback to improve the site. In 2014, HealthCare.gov attracted 1.3 billion unique page views, which created the very complex task of soliciting feedback and making targeted improvements to a website used by millions upon millions of Americans. OPTIMISING THE USER EXPERIENCE plays a critical role in helping millions of individuals and small businesses identify insurance options in their state.
Qualtrics' Flexible Service Model
We pair the unmatched Qualtrics XMTM platform with a robust ecosystem of XM Services experts to ensure success across every Experience Management journey. Qualtrics XM Services are available to help you succeed on your journey to experience management leadership through end-to-end service design, delivery, and ongoing success.
Advisory
XM Scientists
XM Institute
Tech Consultants
Deliver
Tech Consultants
Solution Architects
Program Architect
Support
Customer Success
Qualtrics Support
Technical Acct Mgr
Experience Basecamp
See how you can start delivering breakthroughs in digital today