Candidate experience solution
Make candidate experience your competitive advantage
Candidate experience doesn't just impact the quality of your talent attraction and hiring –it impacts your employer brand, the employee experience for those who are hired, and even company performance.
Design + improve your candidate experience
Build a winning talent brand that attracts the
best candidates
Grow candidate pipeline and accelerate candidate conversion rate
Reduce your costs by tightening up processes around sourcing, recruiting, and interviewing talent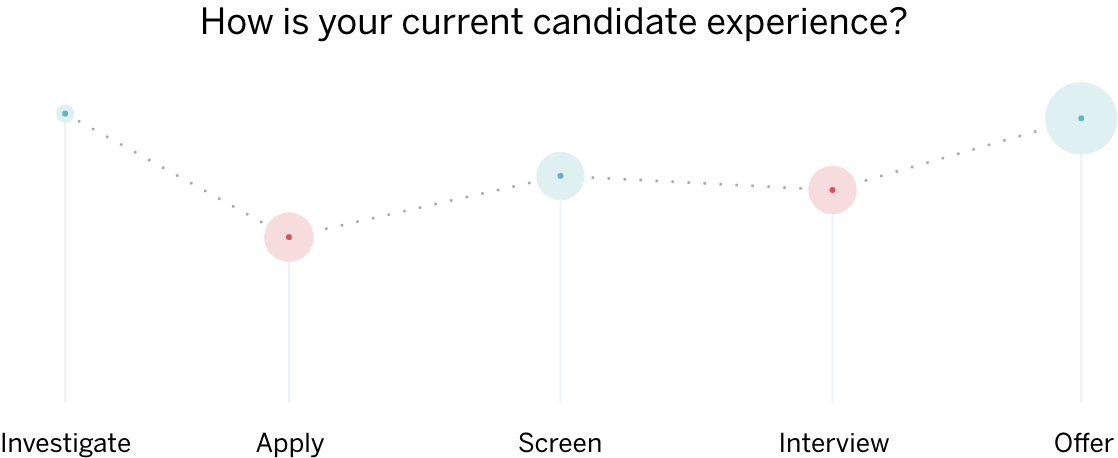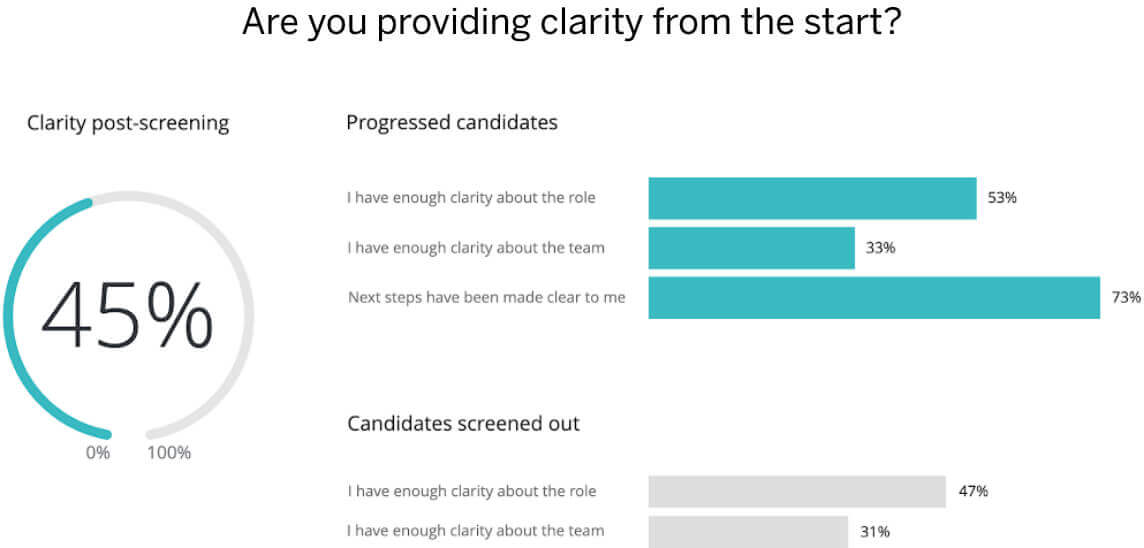 End-to-end insights
for every touchpoint
that matters
Close experience gaps in your recruitment process with invaluable candidate insights.
Multi-touch programs: drill deeper into any stage of the candidate journey to see what went well and the actions you need to take to improve the experience for your candidates.
Contact frequency: you'll get the data you need for every stage of the candidate's experience, while making sure you're not over surveying. You'll have total control over how often, when, and how your candidates are contacted based on your preferences.
Jump start your program with research-backed expertise
We know that candidate experiences differ from role to role and organization to organization. That's why our solution is built to flex to your needs. Our candidate experience question library enables you to pick and choose from expert-designed questions and dive deeper into important aspects of your candidate experience.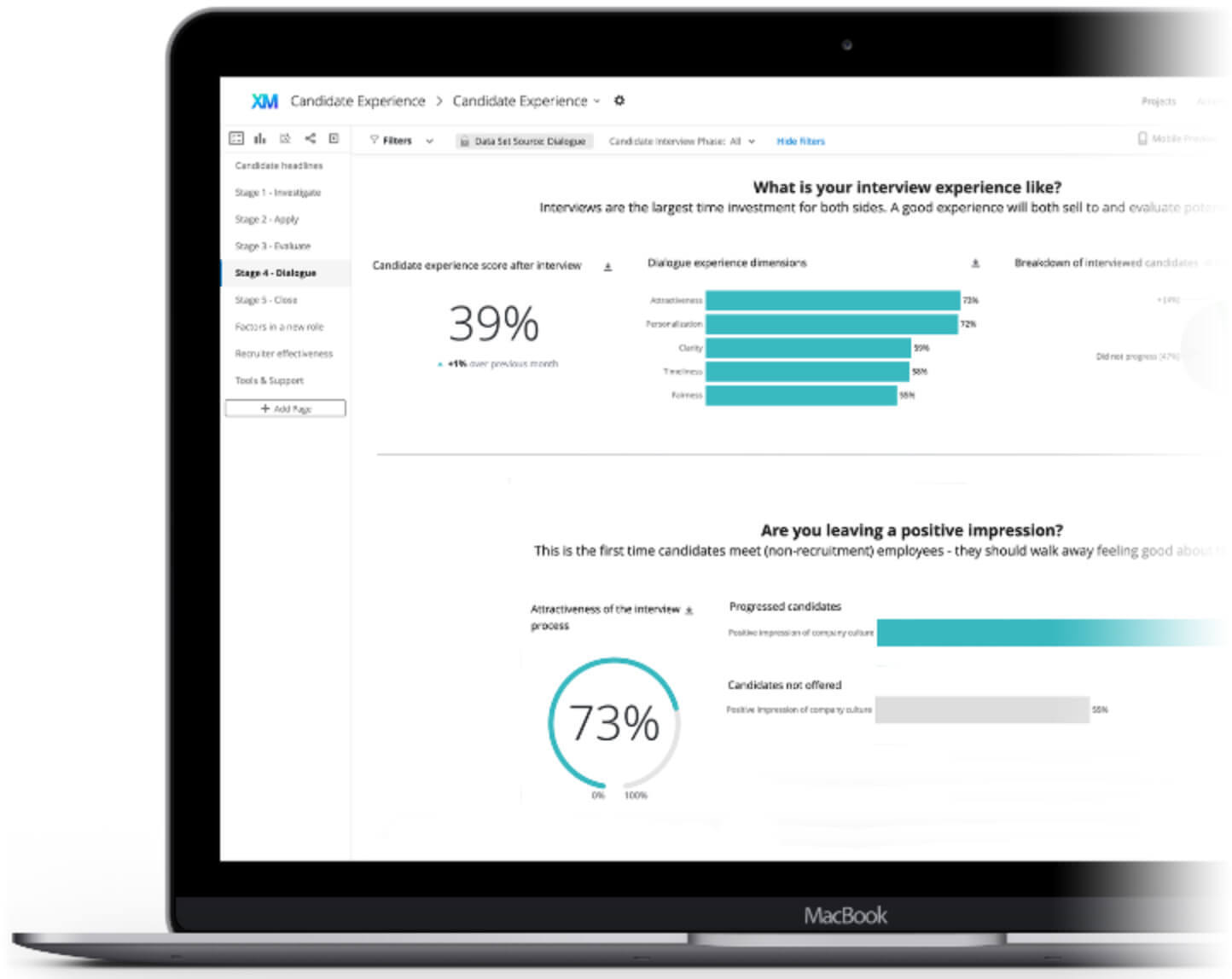 What is candidate experience?
Candidate experience is the result of all the interactions a job applicant has with your organization at every touchpoint. This starts from when they first have awareness of your brand, through the interview process and often even once they're onboarded. To attract and hire the right talent in the right way, it's critical that these touchpoints are designed in the right way, and are continually improved. A good Candidate Experience Solution will help you to not only pinpoint experience gaps at every touchpoint that your candidates have with your organization, but also give you clear actions to take.