Customer Care Software
Make customer care your competitive advantage
Whether you're a large enterprise or small business, your customers demand great service. Turn every customer interaction within your contact center into an opportunity to deliver unrivaled support and improve your bottom line with a customer-focused solution, built on The Experience Management Platform™.
Watch On Demand Demo
Go from cost center to loyalty driver
Improve agent productivity, boost revenue, and drive cost-to- serve down with a system of action that empowers your contact center, field support services, and digital support teams to deliver exceptional experiences across channels. 
Automatically analyze feedback  to surface key drivers of customer satisfaction and quickly identify at-risk customers so you can take steps to retain them

Proactively find hotspots in the customer experience to fix broken support journeys at scale

 Monitor agent engagement and uncover coaching opportunities to boost team effectiveness.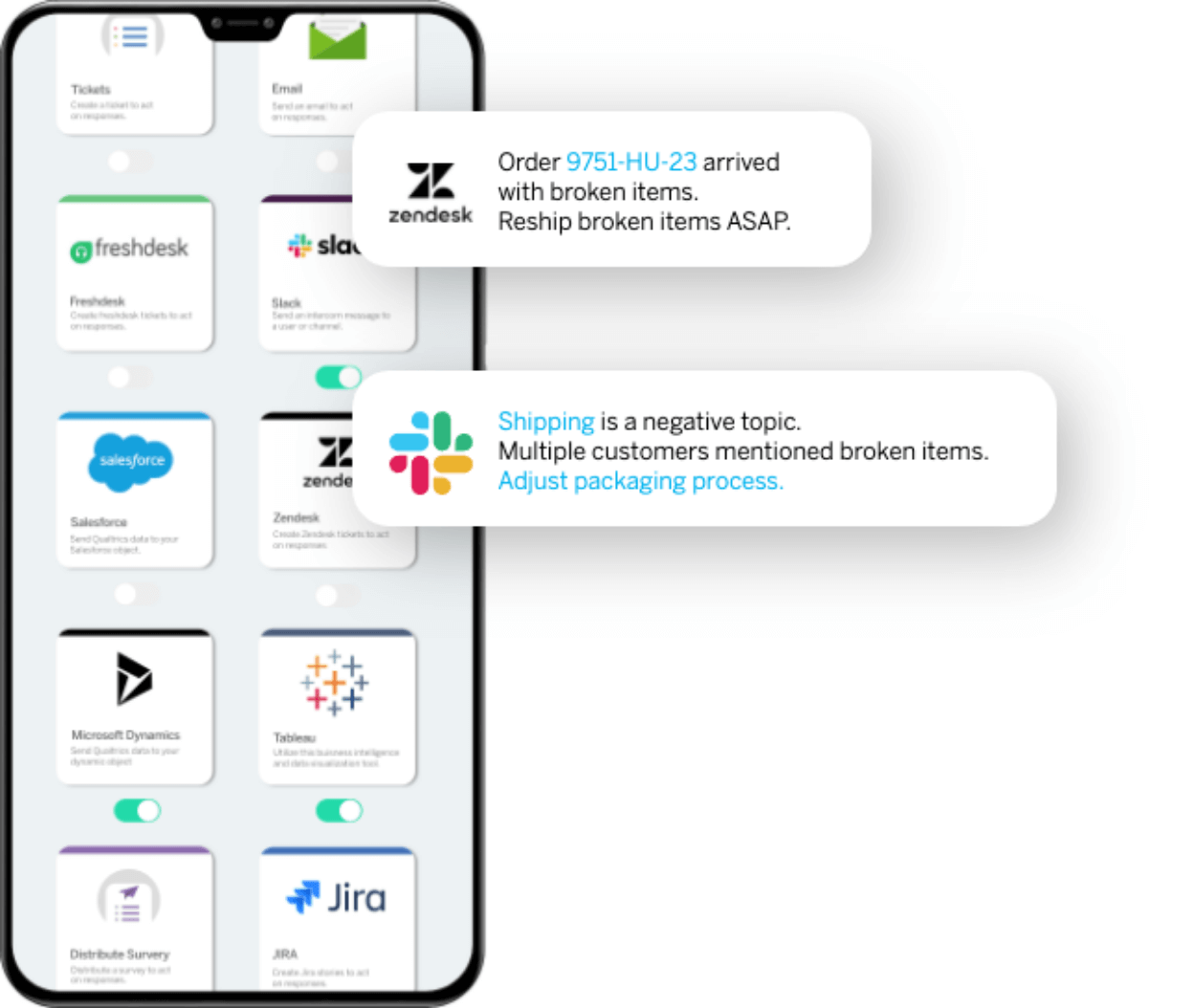 Take action to improve resolution rates—automatically
With a complete closed-loop ticketing solution, automated actions, alerts, and customized workflows that run 24/7,  you'll never miss an opportunity to close the loop with at-risk or unhappy customers.
Set up alerts via your Qualtrics app to flag potential problems and performance indicators in real time, so you can focus your actions

Automatically route issues through to correct teams and escalate priority actions for faster resolution

Automatically trigger actions in the systems you're already using with integrations into contact center platforms like Zendesk, ServiceNow, Salesforce and many more
See XM Automated Actions
Proactively improve every customer interaction
Powerful, predictive analytics help you understand the issues causing low customer satisfaction and frontline attrition, so you can take action before it's too late. 
Alert frontline staff to actions they can take in the moment to improve the experience for customers 

Proactively identify frontline coaching opportunities to better the customer experience and improve engagement with frontline coaching 

See the key drivers of churn, loyalty, and satisfaction and know where to prioritize actions for maximum impact
Learn more about Qualtrics IQ
Hear every customer and employee on a single platform
Better understand your customers' needs with key insights from every interaction, seamlessly combined with insights from your frontline employees for the full picture.
Collect real-time, solicited and unsolicited customer feedback from over 125+ sources, including regular, relational and post transactional feedback, inbound and outbound calls, IVR surveys, voice-activated devices, website FAQs, chatbots, social messengers, and more

Proactively gather feedback on customer challenges directly from your frontline employees

Listen and respond to customers on social media and messenger apps
Learn more about ultimate listening
Deliver tailored support at scale
Get a 360° view of the customer experience across time and channel within a single system of record, so you can proactively deliver highly targeted support experiences.
See which touchpoints have the biggest impact on the customer experience so you can optimize your support journey

Drive operational efficiency and improved CSAT by helping agents and support teams anticipate customer needs better

Tailor your interactions with customers based on segment, individual preferences and more with the complete history of every customer interaction at agents' fingertips
Learn More About the XM Directory
Trusted by every industry
Billions of unforgettable customer support experiences are powered and safeguarded by CustomerXM every day.
FedRAMP, HITRUST, and ISO 27001 certified + robust governance controls, GDPR compliance, and data privacy features

Comply with GDPR and other privacy laws by easily enforcing what customer data is collected, stored, or deleted to ensure your customers' privacy is never compromised

Get all the support you need to become an experience leader with our expert team of XM scientists, implementation, engineering, and support specialists

Ensure that experience data is linked to the right individual, all the time, with Active Org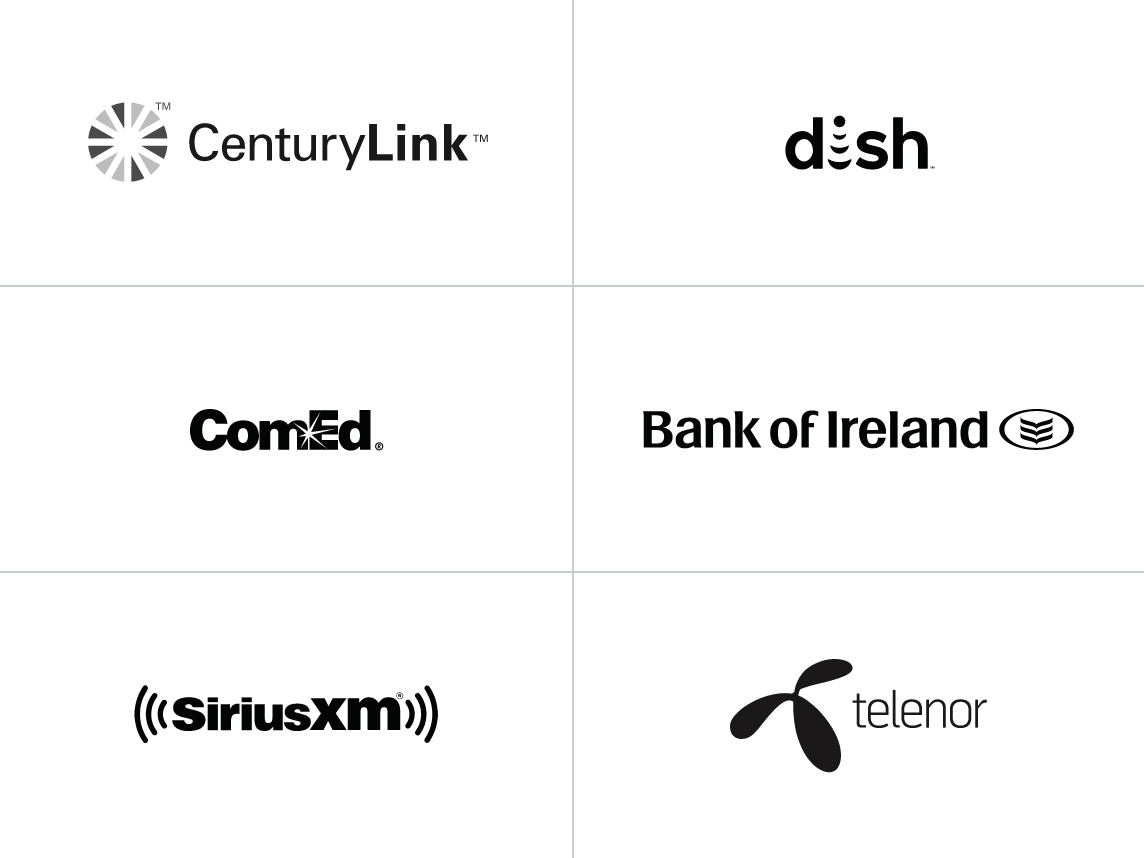 CX Platform Built for Customer Care
---
We've been building and innovating our experience management platform for nearly 20 years, and we continue to add new capabilities to meet the needs of contact centers and customer service teams like yours.
Voice of the Customer
Capture the voice of the customer, using multiple channels, at every touch point of the customer journey.
LEARN MORE
Transactional Satisfaction & Relational NPS
With CSAT and Qualtrics Bain-Certified NPS questions, you can combine in-moment and long-term customer satisfaction feedback.
LEARN MORE
Employee Coaching
Uncover opportunities to coach your employees, based on customer feedback. Develop coaching plans designed to upskill your teams to deliver on customer expectations and help improve agent performance and reduce churn.
Contact Center Analytics
Connect your O- and X-Data to optimise your contact centre operations and employee productivity.
LEARN MORE
Closed Loop Follow-up
Act on customer feedback quickly and turn detractors into promoters with a comprehensive, closed-loop solution for faster, more effective issue resolution.
LEARN MORE
Action Planning
Create action plans to turn insights into action to address the key drivers of customer satisfaction and agent productivity. Identify collaborators, task owners, set milestones, and track them all the way to completion.
Voice Analytics
Turn every call into insights and track customer emotion, sentiment, and trending topics to get complete visibility on the customer experience.
LEARN MORE
Text Analytics
Often, the most actionable insights are hidden deep in open text responses, but reading all those comments is impossible at scale. Qualtrics Text iQ instantly analyses open text and presents the information using easy-to-understand visual dashboards.
LEARN MORE
Digital Self-Service
Digital channels are the first line of defense in customer care, and a crucial part of your customer experience. Direct everyday customer queries to self-service channels so your agents can focus on priority issues .
Customized automatic alerts
Deliver alerts on your phone, in your inbox, or third party tools like Slack, Zendesk and many more. Notify the right people based on their roles and department with AI-based smart routing.
LEARN MORE
Social Support
Listen and respond to customers across all social platforms like Twitter, Instagram, Google and Facebook
SEE INTEGRATIONS
Journey Optimizer
Surface high-value other priority customer segments . Optimize support journeys using powerful analytics