Transform the contact center
Make the most of every interaction
Your customers and employees tell you every day what they want and need, but are you really listening? Qualtrics helps you cut through the noise in millions of interactions, using omnichannel analytics to automatically surface the big ideas, emerging trends, risks, and promising opportunities.
Deliver timely insights to the right people and empower teams to act fast, measure results, and continuously deliver unrivaled experiences and support.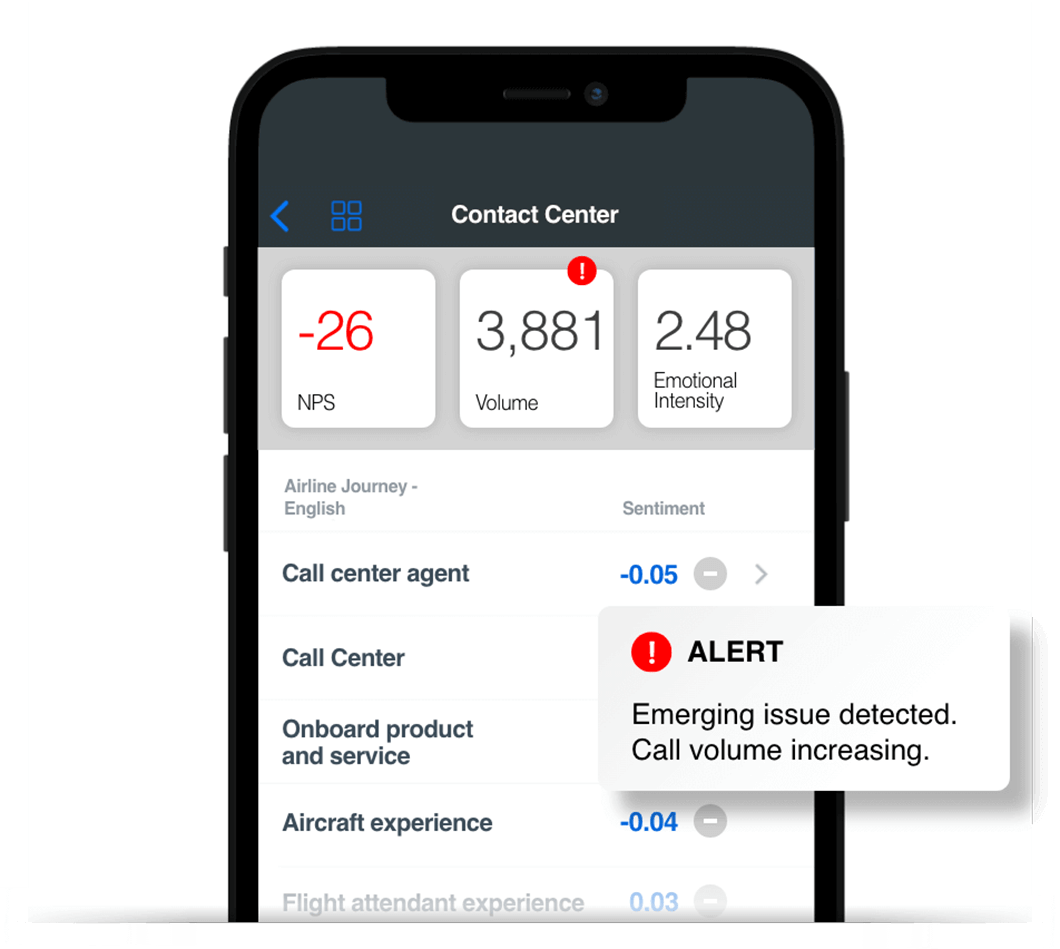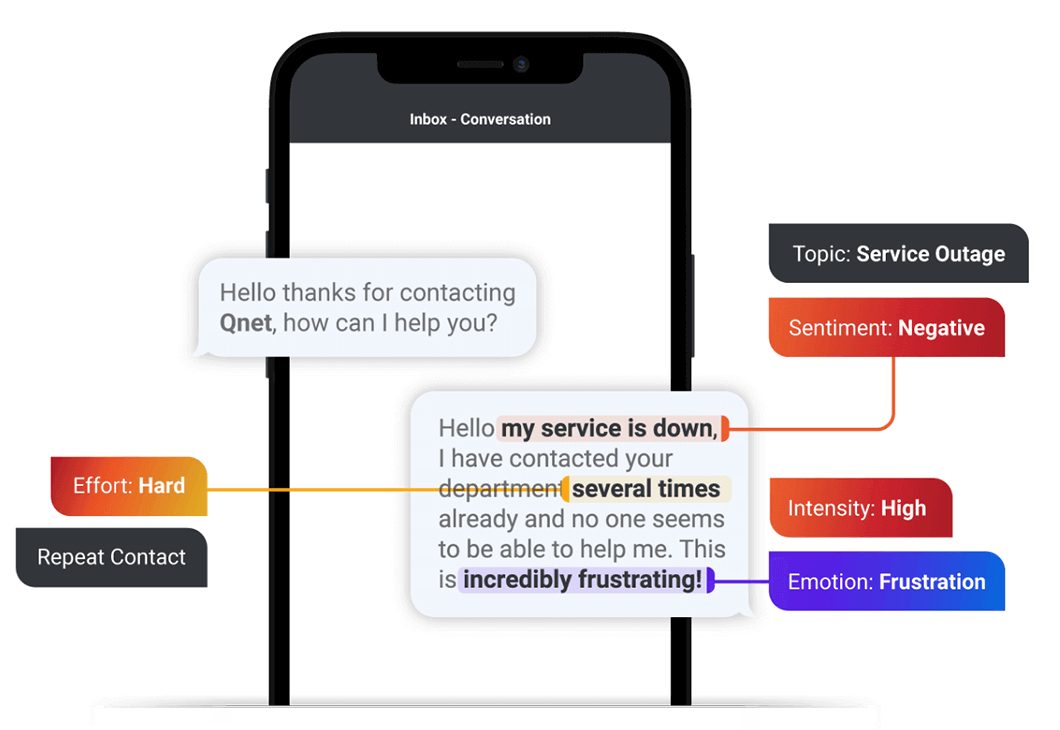 Better insights deliver superior results
"Good enough" analytics does not give you the tools to understand the "why" behind the feedback. Get deeper, more actionable data by using a speech and text analytics engine specially tuned to industry-specific terminology. Qualtrics' Natural Language Understanding (NLU) breaks down the linguistic structures and nuances of every interaction so that you can be confident in what people love – or don't love – about your company, products, and services, by analyzing conversation topics, perception of effort, emotion, empathy, and more.
Anticipate and intercept issues ahead of time
Why has call volume increased? What are the drivers behind your biggest complaints? Uncover the root cause of why issues are occurring (or recurring) at scale and stand apart from the competition.
But what about issues you never saw coming? While no one has a crystal ball, our Predictive Issue Resolution helps contact centers uncover bottlenecks in processes, highlight possible future return callers, and alert relevant parties to customer satisfaction risks. Predict and prevent customer churn by evaluating the drivers behind bad experiences or poor agent performance and flag them for follow up.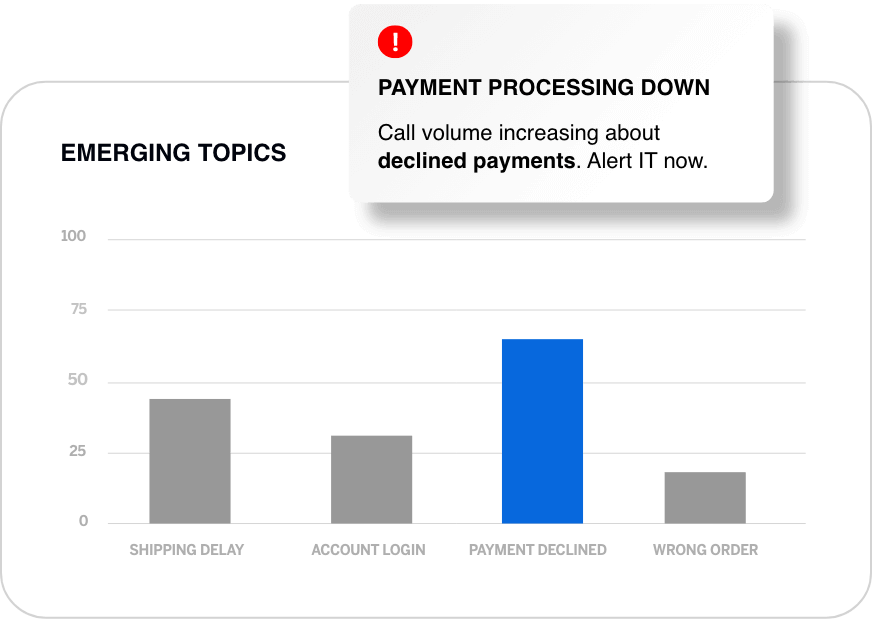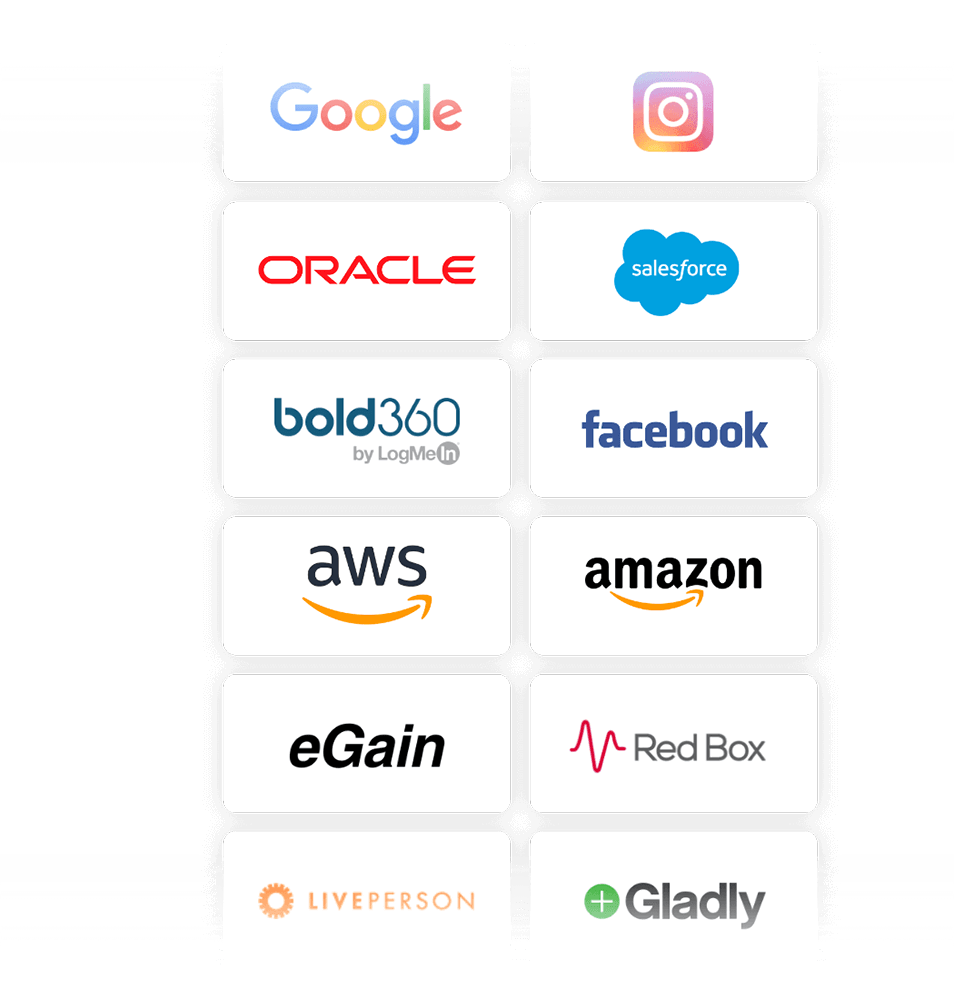 Faster time to value
With 150+ out-of-the-box models tuned for your industry, 110+ connectors, and pre-built dashboard templates, Qualtrics delivers quick wins for rapid ROI, while also identifying major cost saving and revenue generating opportunities for the future. The actionable insights generated –supported by data – help call center leaders make faster, more informed decisions and prioritize the most impactful improvements to their organization.
Champion efficiency using automation
Automate with intention by using conversational analytics in your contact center to inform what you automate and track the impact to your customer and employee experience to understand the why. By analyzing increases in service requests, digital teams can identify issues that could be handled by chatbots. Using omnichannel conversational analytics throughout your customer service environment provides valuable data your organization can use to make stellar chatbots that address more questions, provide more empathetic responses, and save thousands of dollars and valuable man-hours.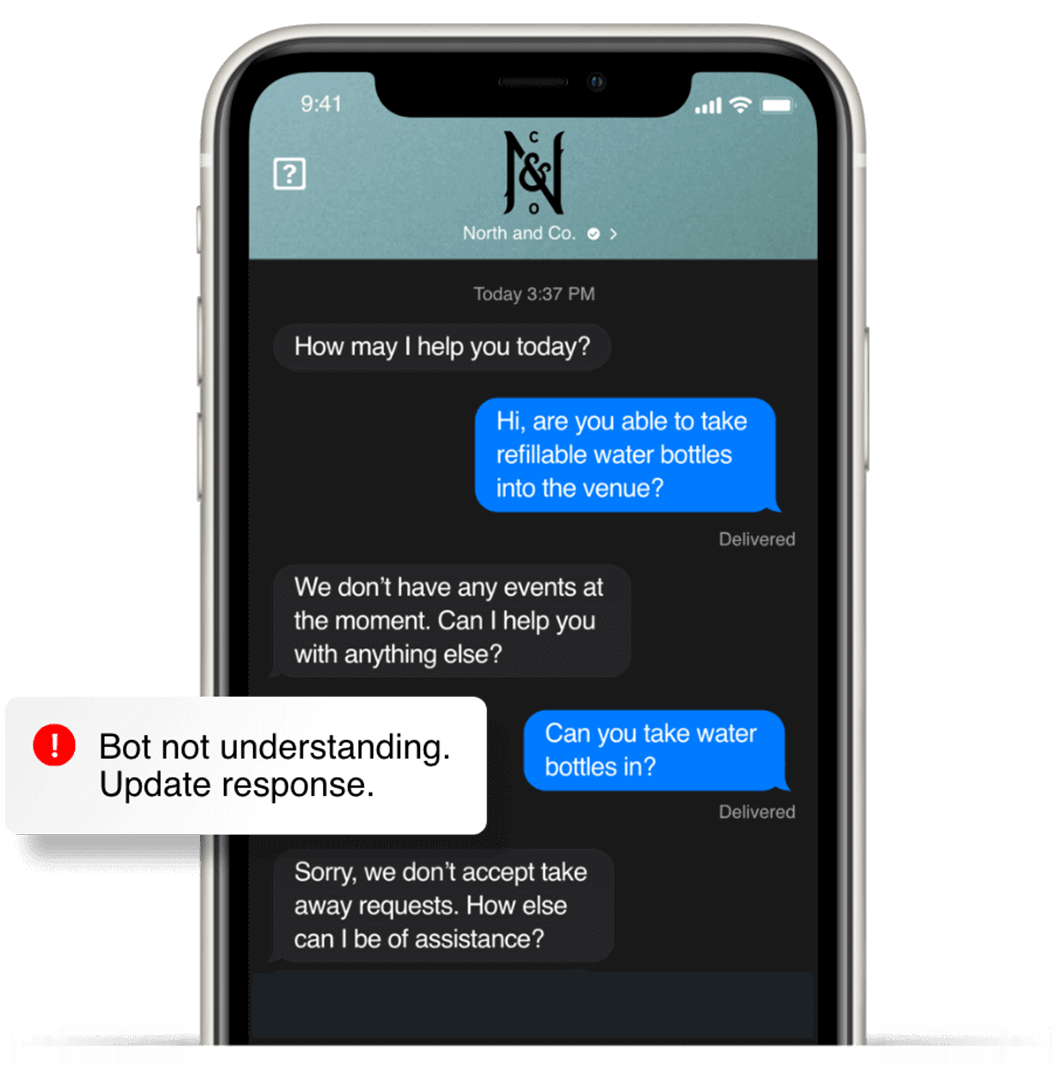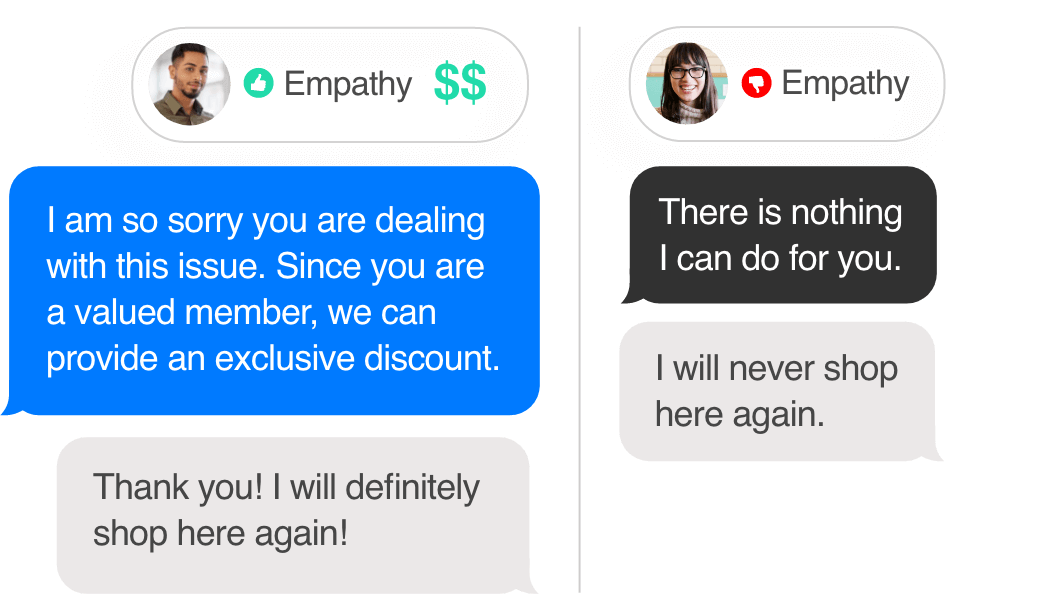 Supercharge your revenue engine
Analyze what the most effective call center agents say in sales calls, discover what behaviors lead to an effective sale and use those insights to coach other agents. Qualtrics can uncover customer cues that represent an openness to upsell, then triage those interactions based on scores indicating sales potential. Automated alerts ensure your sales team is notified to swiftly follow-up.
Deliver unrivaled experiences and
support with omnichannel analytics