Qualtrics for quality management
Drive better
customer
experiences
across channels
with powerful analytics
Remove the search and subjectivity of old-school quality management (QM) processes and holistically evaluate agents in a transparent and outcome-oriented way. Automatically surface and prioritize coaching opportunities based on key business objectives and provide transparency into calls, scores, & expectations. This gives agents and managers the tools they need to be more successful in their job and empowers them to provide better experiences for your customers.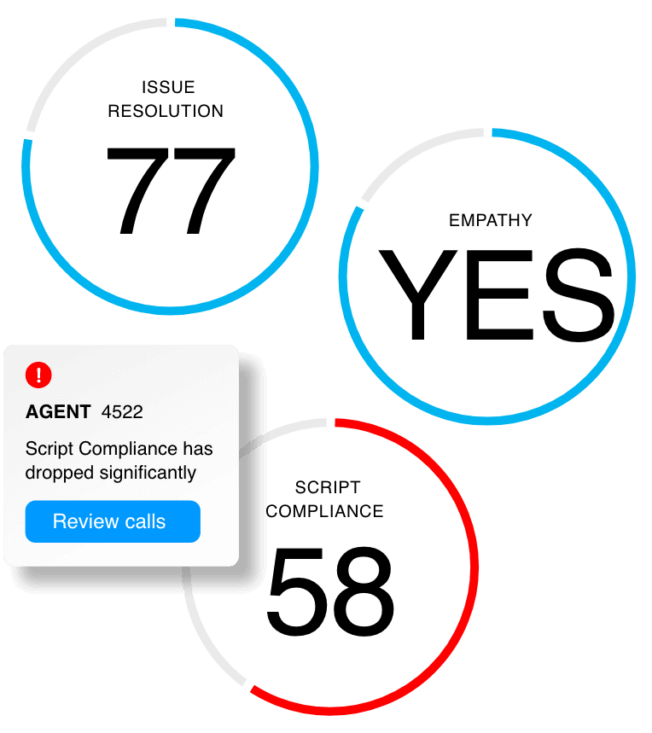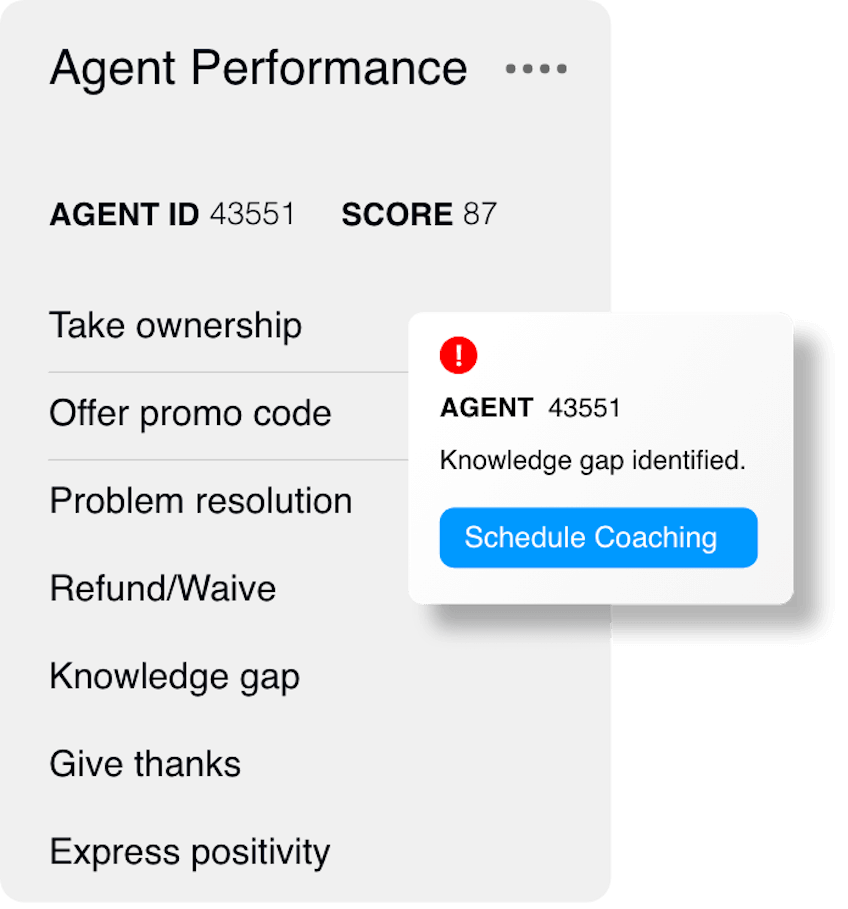 Score everything that matters, at the same time
Wave goodbye to the legacy manual approach and score every interaction to evaluate attributes like agent satisfaction, protocols knowledge, and customer satisfaction, all at the same time, for more meaningful and impactful insights. Use Qualtrics' predictive drivers to discover the "why" behind performance outcomes so those activities can be incorporated into scorecards.
Celebrate the wins, and replicate them
When your agents get better, so does the customer experience. Compare and contrast how groups of agents are performing and uncover the habits behind the effective ones. Get a macro level view across teams and use out-of-the-box workflows to help optimize coaching sessions so agents and supervisors can collaborate together more efficiently.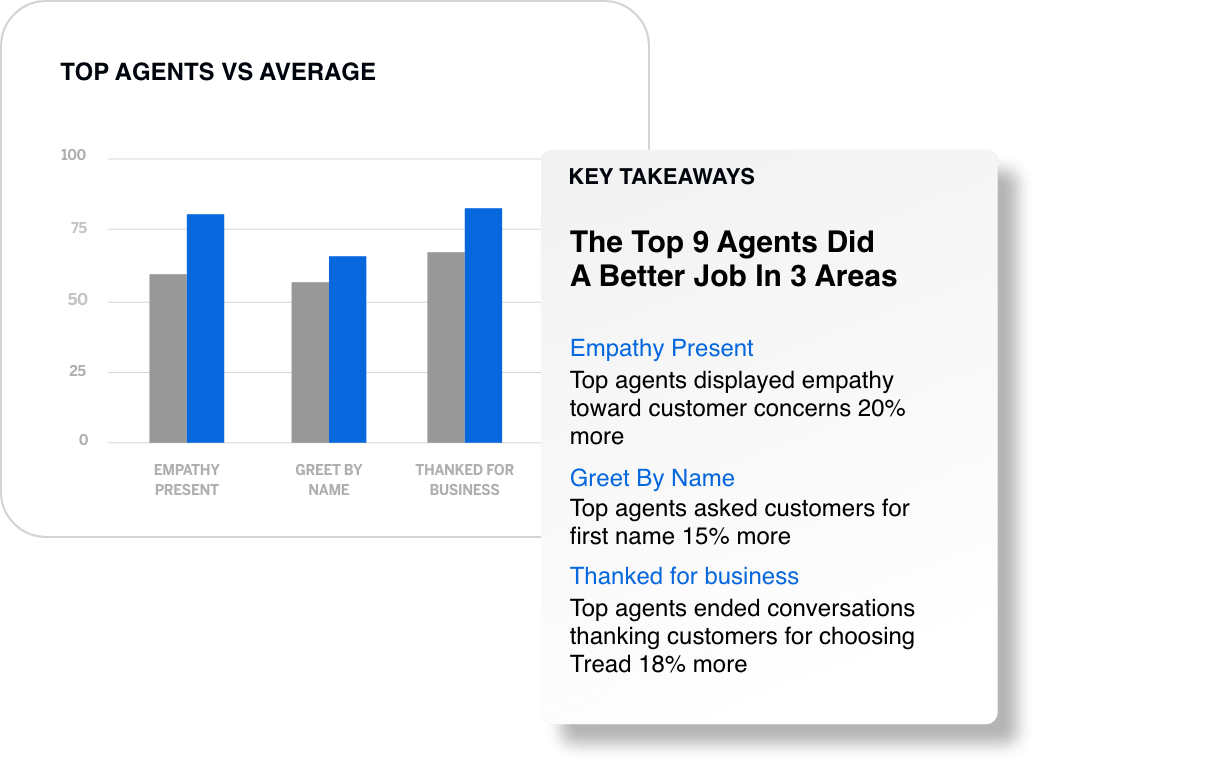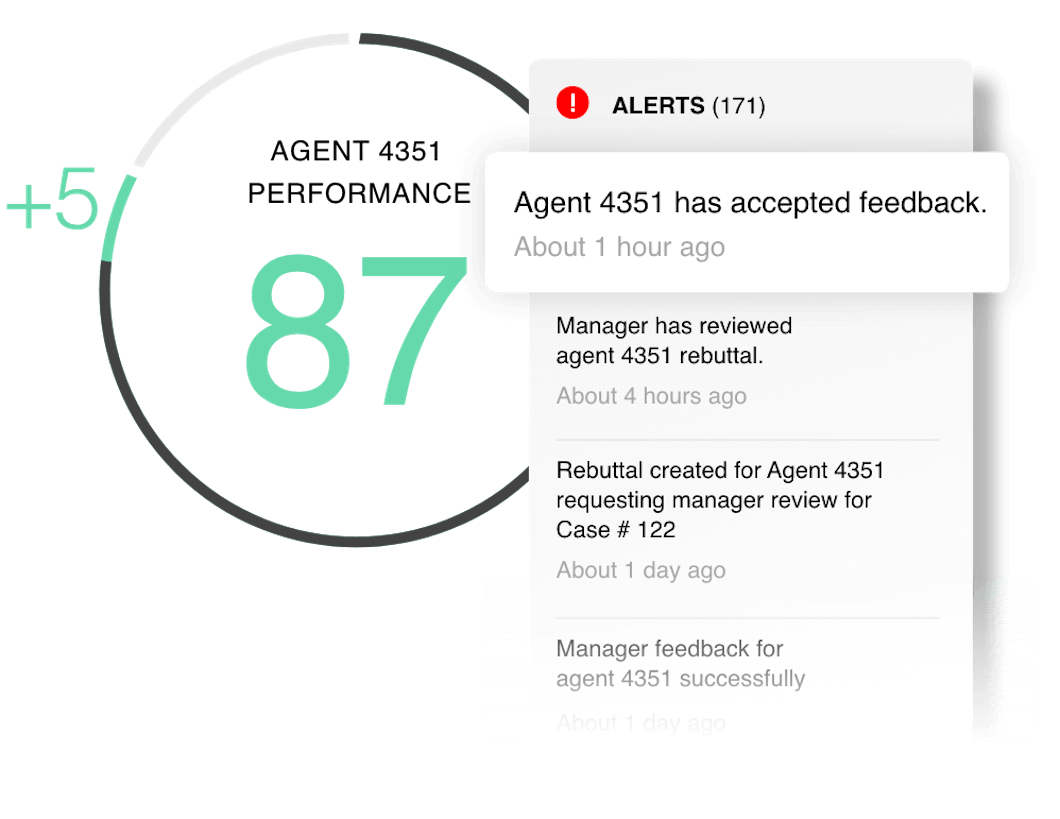 Keep your best people
by delivering transparency
Improve agent retention by quickly identifying individual and team coaching opportunities that have bigger impacts on revenue and retention. Focus your training efforts to cater toward the right individuals by identifying the best and worst performing agents, highest and lowest areas of risk, and the most significant or unlikely sales opportunities.
Instantly flag and route your most critical issues
Qualtrics automatically monitors, identifies, and escalates script adherence and regulatory mentions at scale, alerting you the moment something needs attention. Manage your customer records impacted by regulations like GDPR, EFTA, and CCPA by exporting or deleting records that match
specified criteria.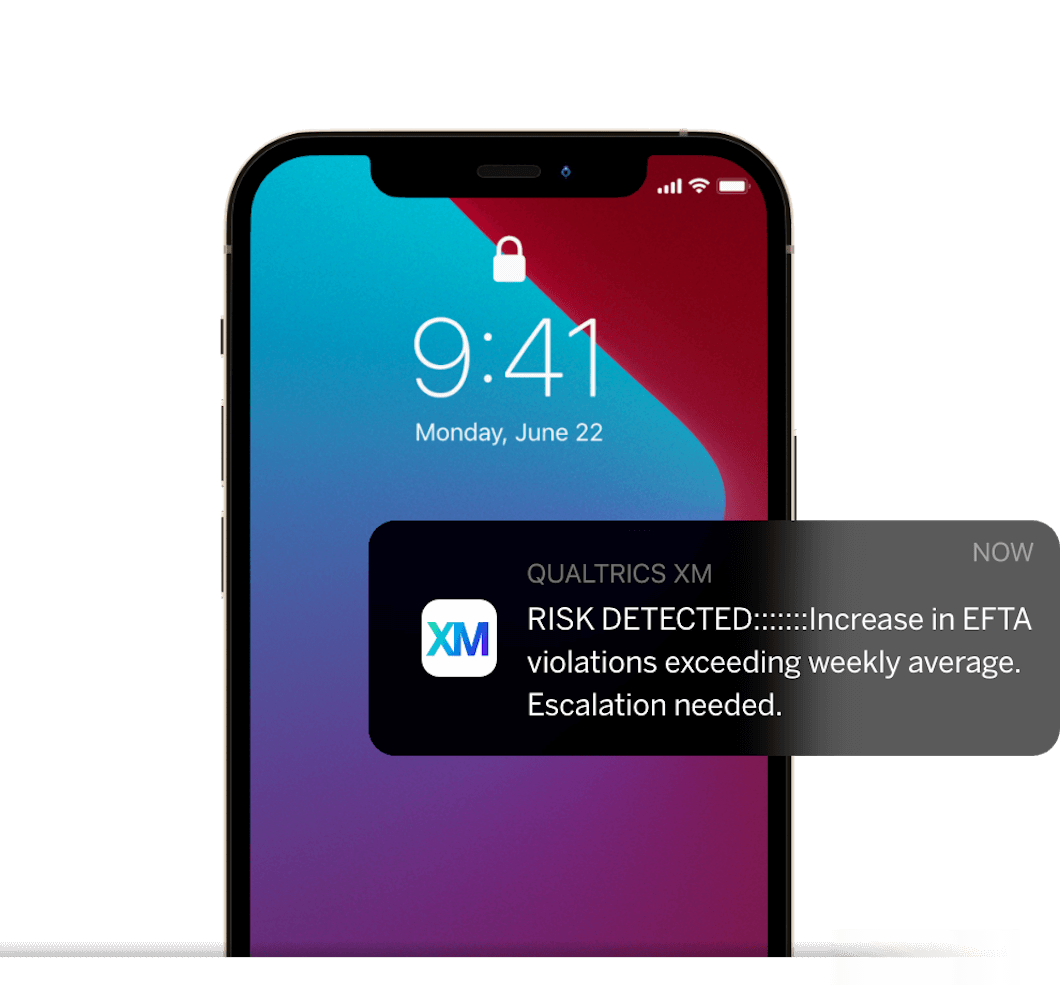 A better, faster, smarter way to transform your quality management