QUALTRICS FOR CUSTOMER EXPERIENCE
Optimize every
moment along the
customer journey
"Qualtrics is an innovative, end-to-end
solution for world-class customer satisfaction." - JetBlue
Qualtrics Customer Experience is the world's most agile platform, making it easy for companies to monitor and improve every key moment along the customer journey. Uncover areas of opportunity, automate actions, and drive critical organizational outcomes.
OUTCOMES WE DELIVER
Optimizing customer acquisition
Improving customer retention and loyalty
Reducing cost to serve
Increasing customer share of wallet
Build brand awareness and equity
Drive customer centricity across your organization
---
You need more than reactive feedback. Consumer preferences are changing faster than ever and competing products emerge daily. Qualtrics CX gives you real-time, actionable, customer intelligence accessible at every level of the organization – from executives to frontline.
Executives
---
Improve financial outcomes and decision-making
Singular view of customer metrics and operational performance by business line, location, and customer type
Key driver analysis to immediately identify root cause
Progress vs. benchmark and trend
Operational and performance metric integration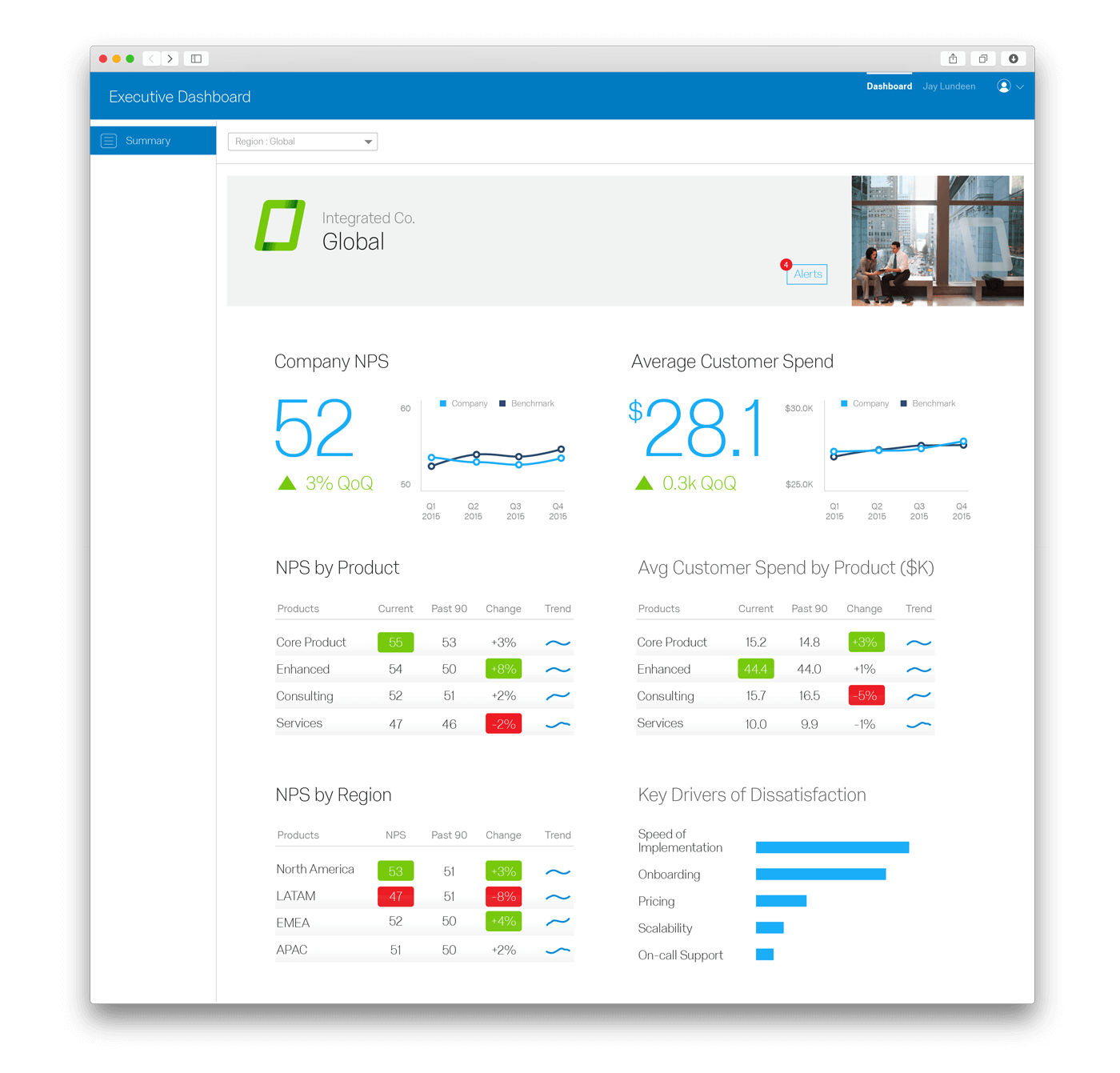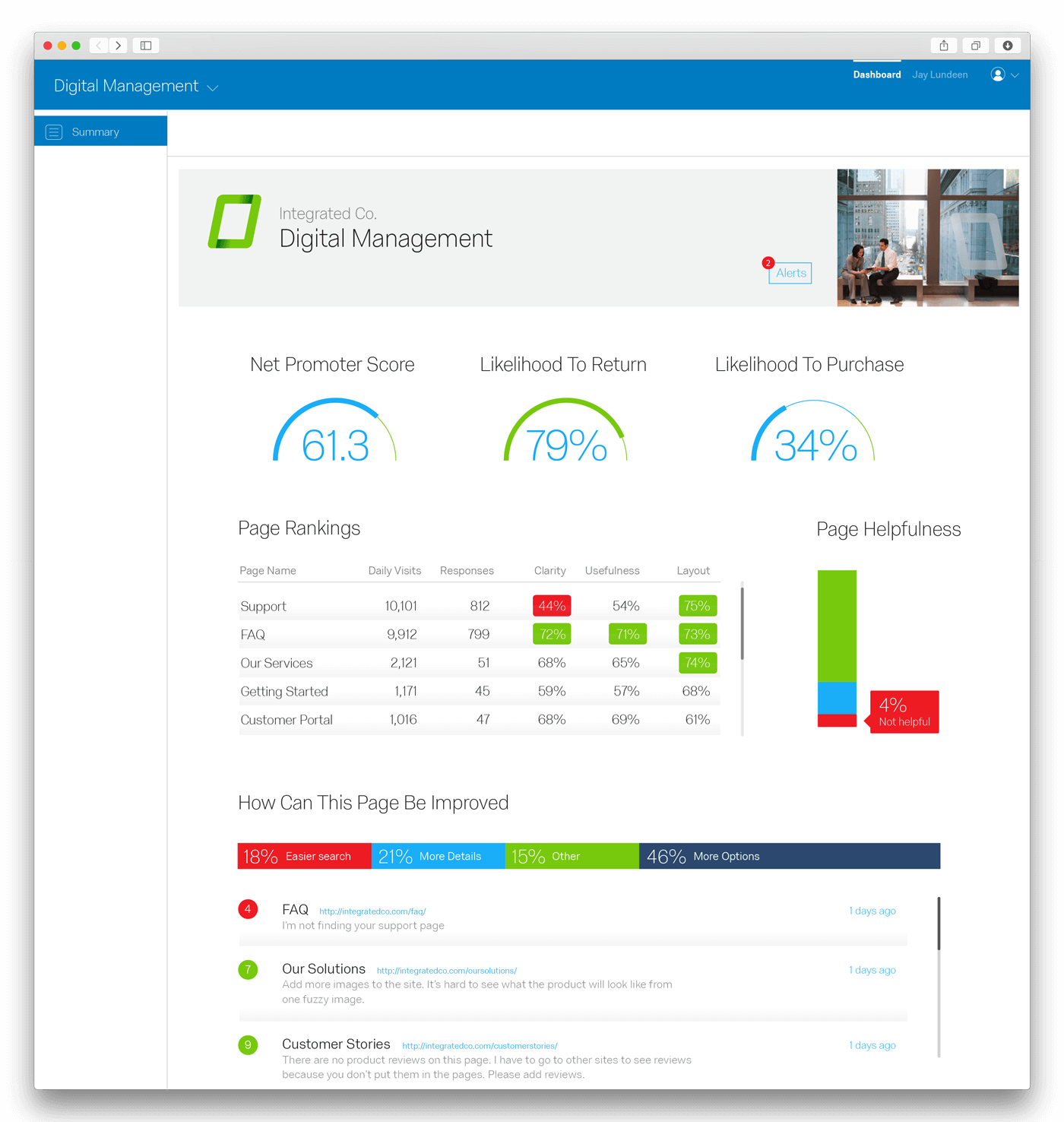 Digital
---
Drive online and mobile satisfaction and conversion
Page-level and website feedback to understand conversion barriers and reported satisfaction
Generate leads and capture contact details
Targeted content, promotion, and experience delivery based on visitor profile and behavior
Seamless integration with analytics platforms
No required vendor or IT interaction to design, launch, or modify solutions
Services
---
Drive customer satisfaction and team improvement with real-time customer insights
Management scorecards with customer satisfaction by team and associate vs. benchmark
Key driver analysis to understand how you score in relation to what customers care most about
Text analytics to understand key themes
Individual-level dashboards with account-level metrics, progress vs. trend, and automated alerts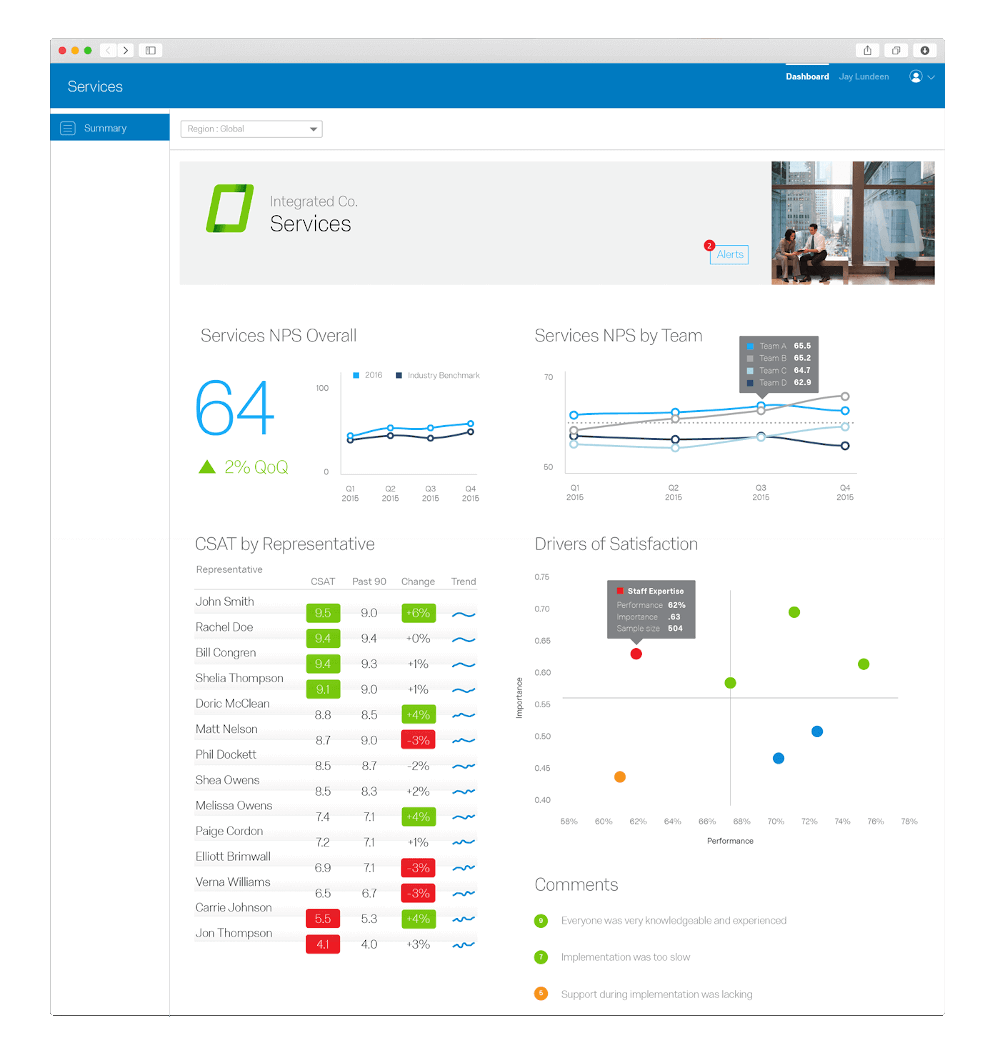 The platform trusted by over 11,000 brands
---
With Qualtrics, NPS has risen every year, and CLOSING THE LOOP IS NOW SEAMLESS.
The intuitive platform with integrated analytics has helped our company REDUCE CUSTOMER INSIGHTS REPORTING TIME BY 50%, enabling faster reactions to feedback and resulting in a 15% increase in acquisitions and MILLIONS IN INCREMENTAL REVENUES.
Qualtrics' Flexible Service Model
We know that sometimes you need someone else to manage a project so you can allocate energy to other initiatives. Other times, you need the flexibility and agility to manage the details yourself. Our offering gives you the freedom and power to dial up or dial back the services at any time during the program.
Advisory
XM Scientists
XM Institute
Tech Consultants
Deliver
Tech Consultants
Solution Architects
Program Architects
Support
Customer Success
Qualtrics Support
Technical Account Manager
Experience Basecamp
See how Qualtrics can improve your customer experience