PRODUCT EXPERIENCE EBOOK
Introduction to Product Concept Testing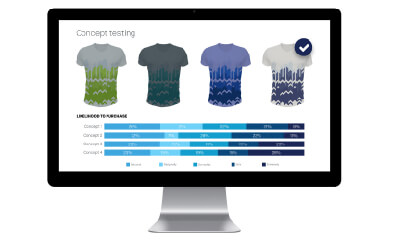 A great product idea and wild product success are two different things. Only 50 percent of products meet business objectives, according to McKinsey. Concept testing helps you increase your odds of product success by helping you identify what is working or not working with your customers.
What you will learn from this eBook
---
WHY CONCEPT TESTING IS CRUCIAL
Brands like Yamaha, Chobani, and Shinola rely on concept testing to drive critical product decisions. See how product testing led these brands to product success.
DETERMINE THE BEST WAY TO DESIGN YOUR SURVEY
There are several different ways to test your concepts. Learn methodology tradeoffs to find the best fit for your research needs.
HOW TO DESIGN A PRODUCT CONCEPT TESTING STUDY
Asking the right questions gives you the insights you need to drive real results. View sample questions and recommendations to get the most out of your study.
16,000+ brands and the top 100 business schools have switched to Qualtrics