Back to all Qualtrics Partners
Deloitte
+

Qualtrics

"Deloitte Digital's relationship with Qualtrics provides both our teams an opportunity to reimagine and actively shape the future of the human experience—ultimately for the benefit of our clients and the customers on whom their businesses rely. By working closely together, Deloitte Digital and Qualtrics can provide industry-leading organizations a complete set of services and solutions for taming complexity, getting ahead of disruption, and generating insights that can drive efficiencies, service, and growth."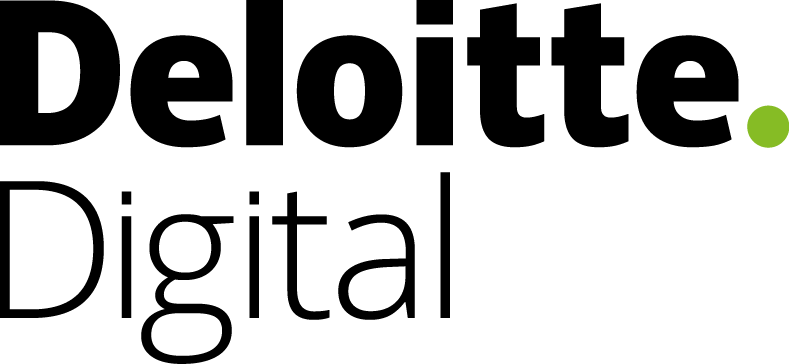 Deloitte Digital can help organizations across the globe maximize their SAP investments, strengthen operations, and innovate rapidly. Learn how our worldwide team of more than 23,000 business and technology professionals focused on SAP solutions can help you reimagine everything—an entire universe of possibilities for building the intelligent enterprise, elevating the human experience, and thriving amid nonstop disruption.
WHY DELOITTE?
Working as an extension of your team—and in close collaboration with Qualtrics—Deloitte Digital can help you not only unlock new insights, but create the discipline to integrate the voice of the customer and workforce. By marrying experience data with the operational data captured by SAP, Deloitte Digital can enable you to consistently evolve the human experience, capture new revenue, operate more efficiently, reduce risk, and stay ahead of challenges.
No matter where you are in your transformation journey, Deloitte Digital offers a complete set of services and solutions to help you move forward. Through a design-led, "customer or workforce first" approach, we can help you:
Identify opportunities for growth
Build your brand
Enable forward-facing capabilities for digital commerce, customer service, sales, and marketing
Evolve the way to connect and inspire your workforce
Intelligently automate and enhance business processes, and
Merge the back office with the front office and deliver a unified human experience
With a 30-year SAP relationship, Deloitte Digital is widely recognized for our innovative thinking and our ability to help clients deliver tangible value with SAP solutions. Our long list of awards and accolades includes 2019 SAP® Pinnacle Awards as Customer Experience Partner of the Year and Digital Partner of the Year.
Find out what else sets Deloitte Digital apart.
Industries
Retail & Consumer Goods
Public Sector
Technology
Financial Services
Healthcare & Life Sciences
Regions served
United States & Canada
Europe
Asia Pacific & Japan
Latin America & the Caribbean
"Deloitte Digital's relationship with Qualtrics provides both our teams an opportunity to reimagine and actively shape the future of the human experience—ultimately for the benefit of our clients and the customers on whom their businesses rely. By working closely together, Deloitte Digital and Qualtrics can provide industry-leading organizations a complete set of services and solutions for taming complexity, getting ahead of disruption, and generating insights that can drive efficiencies, service, and growth."
Kashif Rahamatullah
Principal