Qualtrics will be
a force for good.
Ryan Smith, co-founder
DEI is a cornerstone of our company culture. With strong views on diversity and inclusion, immigration, wage equality, and the universality of human rights—without regard to race, color, creed, gender, or sexual orientation— we will not be quiet but will amplify these views on behalf of our employees and organization. We are taking action to improve DEI through our people, processes, and technology.

DEI MISSION
Equal opportunity for all
---
We are working to have an internal representation that matches the world around us and inclusion that far exceeds it. We will use our people, processes, and technology to reduce or eliminate both conscious and unconscious bias from our organization and we'll become a guiding light for our customers to do the same.
Diversity
We measure diversity by the participation of historically disadvantaged groups.
Equity
We define and measure equity as fair treatment in our compensation and talent development processes.
Inclusion
We measure inclusion and belonging in our quarterly engagement pulses.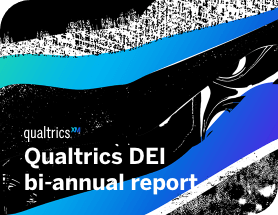 Representation that matches the world around us,
and inclusion that far exceeds it.
View our DEI report
We are actively anti-racist
Working every day to improve and do our part
We stand with communities around the world against violence, hate, injustice, and systemic racism.
The deaths of George Floyd, Ahmaud Arbery, Breonna Taylor, and many before them are senseless and tragic. Unfortunately, the structural injustices that enabled these killings are not new. Our fight against long-standing systemic racism must reflect the urgency of this problem. We must act, not only in the moment, but also with long-term, sustainable solutions.
We also stand with our Asian and Pacific Islander communities around the world.
#BlackLivesMatter
#StopAsianHate
We pledge our time and resources to enact change to lead the fight against racism, injustice, and hate.

Be You at Q
---
The unique perspective every employee brings to Qualtrics makes us better. We support and empower various employee resource groups (Q Groups) to connect and share their common interests and concerns. These employee-driven teams join together based on shared characteristics, ideals, affinities, and/or life experiences. These groups are open to all.
Learn More
---
MosaiQ is a group to advance the inclusion agenda for racial and ethnic minorities.
---
Q&Able is a group to advance the inclusion of our employees with disabilities.
---
Q Pride is a group to advance the inclusion agenda for those who identify as LGBTQ+.
---
WLD (Women's Leadership Development) is a group to empower all Women at Qualtrics.
---
Q Salute is a group to advance the inclusion agenda for military veterans.
We're working to make Qualtrics products accessible to all
We are striving to make products all people can use, including the more than 1 billion worldwide who have a disability. We acknowledge the needs of these customers and have a multi-year investment into assistive technology that caters to those who need assistance for vision, hearing, cognitive learning, and mobility.
We will follow the universal standards outlined in WCAG 2.0 AA to the extent possible with a goal of eventually meeting WCAG 2.1 AA standards.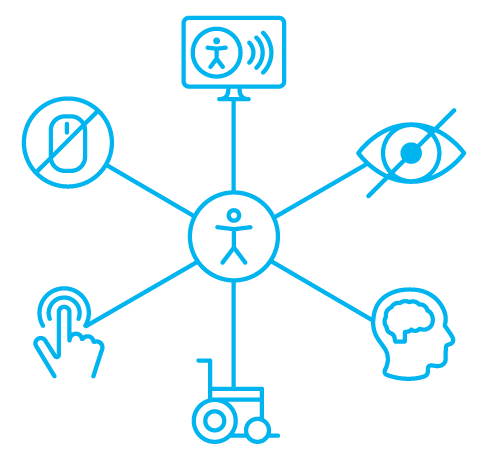 DEI EXPERTS
Raise your organization's diversity, equity, and inclusion efforts
We believe every voice holds value and that every organization can improve its diversity, equity, and inclusion. Discover what you can do now to improve DEI with expert guidance and stories from people and brands taking action.
Learn More
Humans of Qualtrics
Explore our people's experiences
---
Certifications awarded to Qualtrics